Pest company phone lines are ringing off the hook, particularly for bee control services in Las Vegas. Not to worry anyone, for pest control companies have anticipated this. It's an annual cycle of pest season all around the globe. In Spring and summer, the bugs seemingly come out from nowhere. They invade our businesses and our comfort zones. Gladfully, bees have predictable habits, and we should understand a little more about what's happening, especially when bees colonies begin to split and rebuild during the warm months. This process is crucial for their existence, for it has everything to do with their reproduction system. Unfortunately for them, when swarming and absconding are misinterpreted as a blatant invasion, extermination is the effect.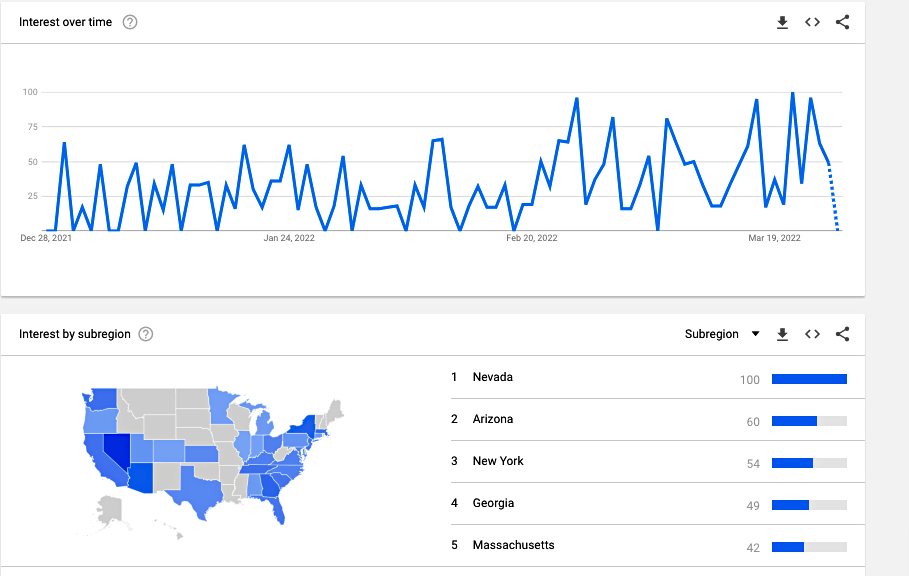 It is sensible for us to comprehend honey bees are on your property. If they're there for longer than tolerable, it is understandable to exterminate the bees because they can be dangerous. On the other hand, the bees could be splitting up their family– one colony is on the move. For this reason, we should give them time and space to rest and move on.
Bees fly in the bunch so they can safeguard their queen
while migrating. If something happens to the queen, they're all as good as dead, so more the reason coalesces in lumps to protect the lifeline. Until they can locate the ideal spot, the queen bee might have to rest– and that resting area may be on your property. It's part of the reproduction process as they're trying to find another peaceful location to settle. If you have spotted the hive in the morning, they may only need a night or two to rest before migrating elsewhere. 
For all intent and purpose, be prudent if your safety is concerned– call

Pest Pros

Las Vegas bee exterminator
service to remove the colony for you. Alternatively, a Google search for "Bee Exterminator Near Me" will likely retrieve the most relevant Las Vegas pest control company closest to you. One thing to keep in mind is the difference between bee-exterminator and bee-removal services. Most Las Vegas bee control will exterminate the bees, including Pest Pros. It's the most efficient way. Because it is a no-hassle extermination process, we would like everyone to take extra precautions in determining if killing the bees is worth it. On the one hand, your safety is the utmost concern, while on the other, destroying the bees does make a long-lasting impact over time. We want to raise awareness about the issue. Because when you call us to exterminate the bees, we act swiftly to protect your safety. If you're looking to remove a live bee colony, then we suggest contacting bee farms in your area or inquire with the pest control agent you're hiring.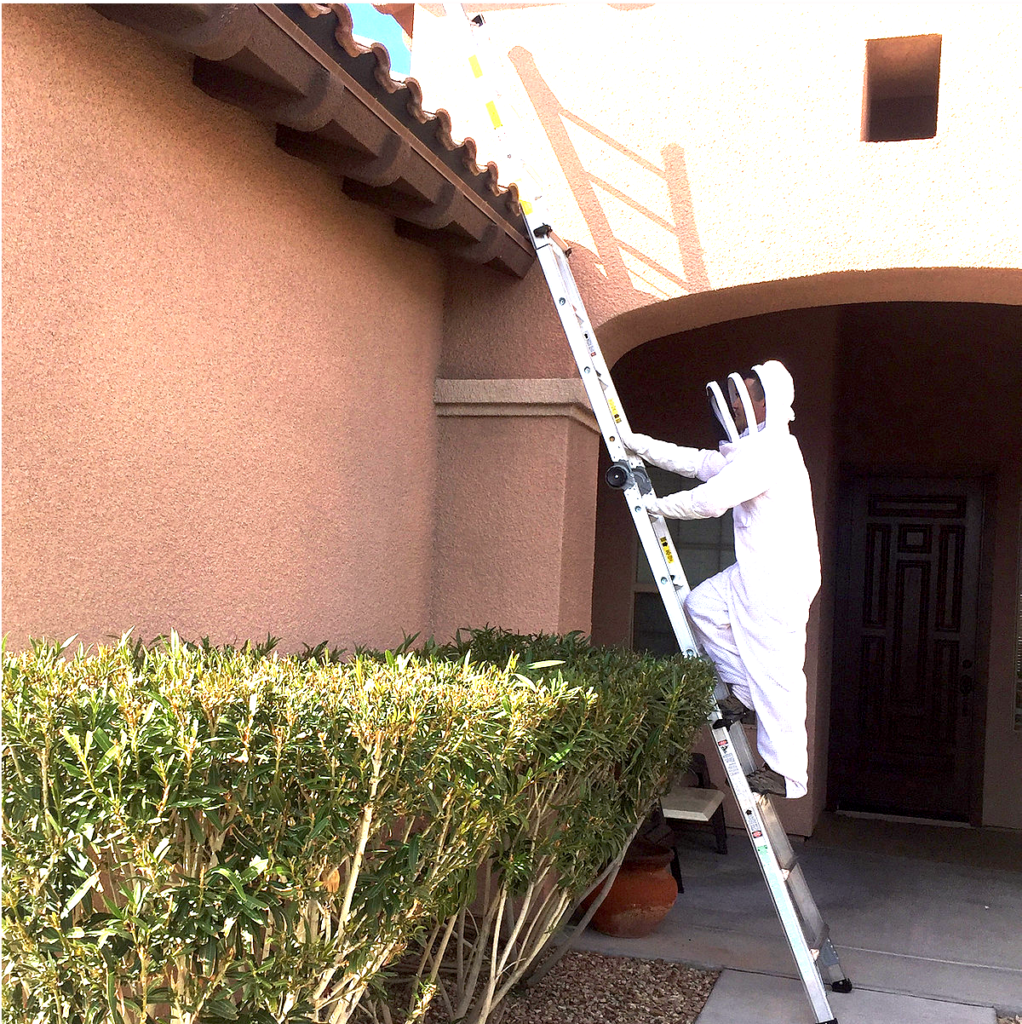 On the off chance you might be unsure whether to exterminate the bee colony, we've gathered some information to help you determine if calling is the best choice. This information is to assist you with choosing if and when a bee swarm on your property would require any intervention. 
How does swarming work?
Why do honey bees abscond?
The one reason we're most fearful of the bee is because of its powerful sting. And when one stings, you've been marked as enemy number one. Concurrently, a pheromone is released, alerting the army of soldiers to attack, and the target is whoever is nearest, including defenseless dogs, cats, and children. Hundreds of bees will attack indiscriminately, even after you're rolling on the ground helpless. If you're faced with a bee situation, it's best to keep pets away and don't disturb them. If bees are aggressive or if you've been attacked– RUN!
Bee attacks can turn deadly, resulting in greater than 60 deaths per year in the US.
As a pest control company, our primary objective is to protect you from the dangers of pests. When you sense a dangerous situation with bees, you must call a professional bee exterminator near you. 
Contact Pest Pros Las Vegas for free
bee exterminator
consultation and quote.