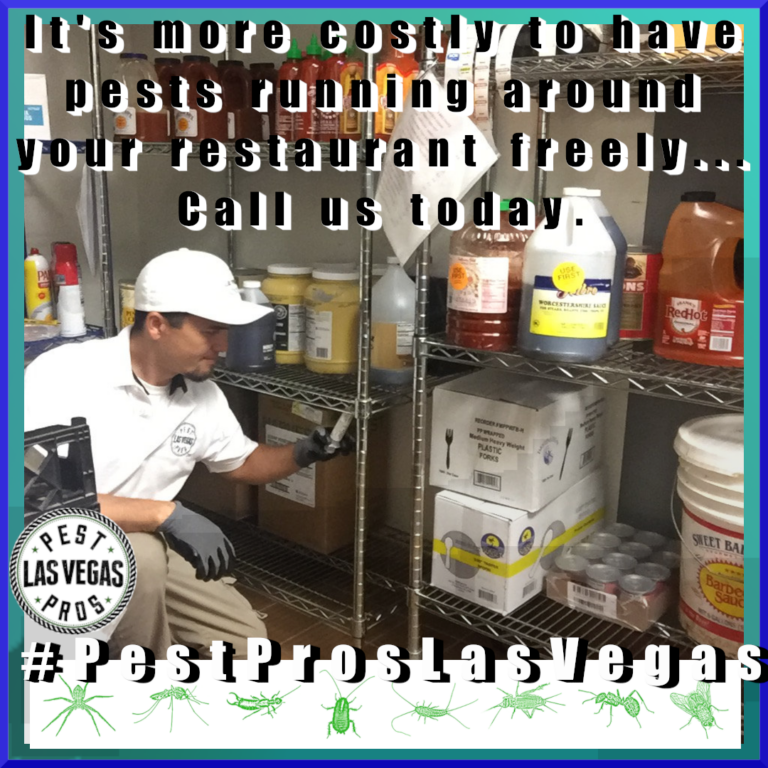 Why do Las Vegas restaurants need pest control? Here's our story.
Public health is a good cause. The mission of our district health inspector is to assess, protect and promote the well-being of communities and visitors. This is the primary reason inspection of communal domains is observed at restaurants, unannounced. It's unbelievable they can cover all the businesses in a year because the types of business that fall into the public domain are vast, not just restaurants, but also bars and taverns, food processors and warehouses, food stores, markets, casinos, hotels– in fact, any property relevant to sanitary protection of public safety are under the jurisdiction of the  South Nevada Health District. 
Evidently, SNHD takes its responsibilities very seriously, there seems to be a shutdown of operation on regular basis. This is hardly understandable with the availability of B2B services providing solutions to every potential problem in our businesses, like plumbing or pest control. In these times of erratic communicable disease outbreaks, we as business operators should coordinate our efforts to ensure the safety and health of our residences and visitors. We must work together to end secondary communicable disease transmissions. By having our company manage your pest control requirements, we can prevent the further spread of nuisances and regulate sanitation in the interest of public safety and the health of our community.