Why do I need pigeon control with solar mesh?
If you have solar panels installed on your rooftop, you have likely experienced some degree of problems with pests. Pigeons like to build their nests under solar panels because it protects them from the heat and the hawks. Beneath solar panels is one of the most comfortable places that appeal to any roosting bird. Rats, mice, and many other climbing scavengers like squirrels are also attracted to the shading beneath the solar panels. Without solar mesh to guard against animals, gnawing critters could destroy your precious electrical equipment. In Las Vegas, Pest Pros is the professional solar pigeon guard installer whose most affordable and proficient.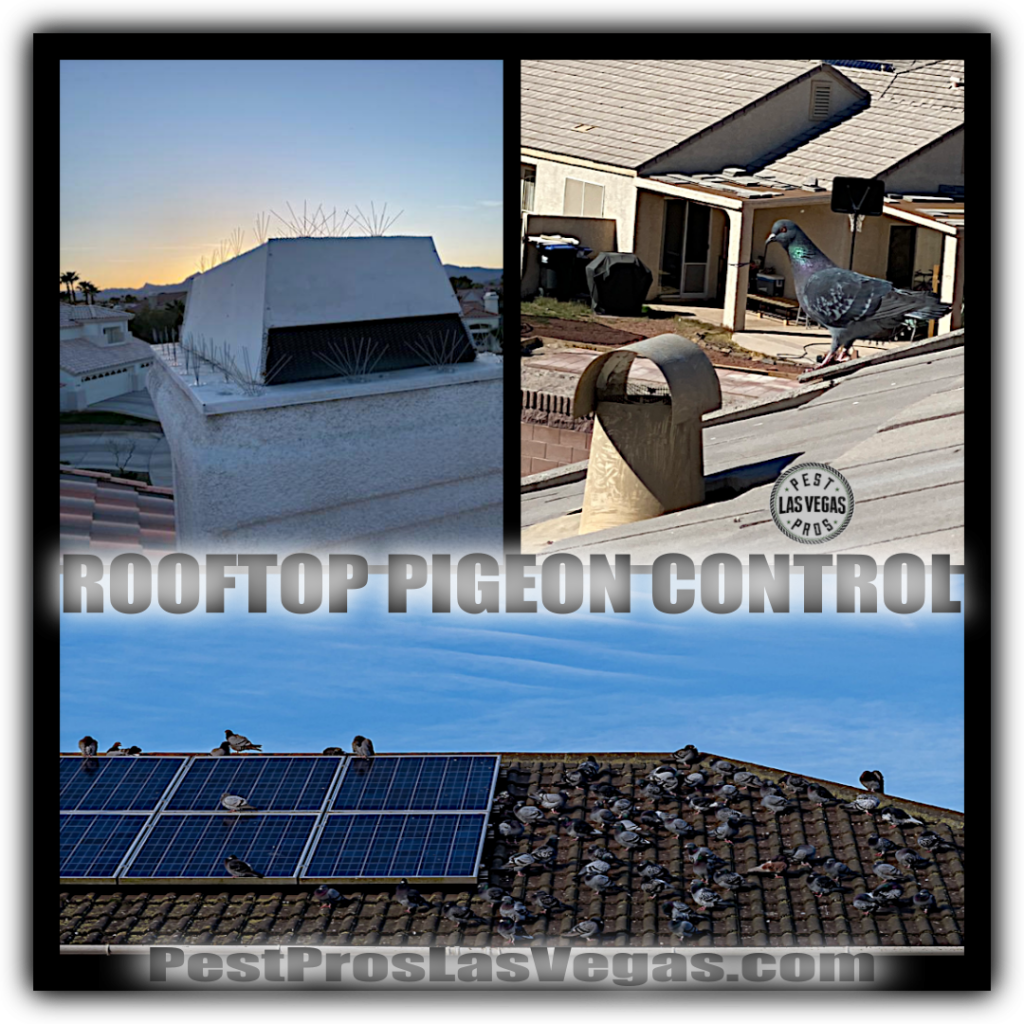 What are the benefits?
There are a few key reasons to install solar mesh with your solar panels. First, it prevents gnawing critters like squirrels and raccoons from damaging your panels. Second, it prohibits pigeons from nesting and creating a mess on your roof, which is unsightly and costly to clean. Pigeons roost in their droppings, causing buildup, naturally attracting other pests, like rodents and lizards. And if they've been there for years, you know it's heavy-duty cleaning that will take hours. 
Conclusively, the solar mesh is a great way to protect your investment. And the best thing is we implement installation methods that will not make any alterations to the solar panels. We also keep in mind the aesthetics of your solar panels and their design. Our work will look professional. Perhaps even more noteworthy is the wire mesh will outlast your solar panels. 
How much money can I save?
Installing a solar mesh and critter guard for your rooftop solar panels can save you money and headache. It protects the solar system and keeps your panels clean and functioning optimally. The one-time installation cost is hard to beat compared to the potentially thousands of dollars of damage by pests. 
You also understand that solar panels are a great way to produce and save electricity. It's the reason you invested in solar. Because of this, it's critical to prevent pigeons from nesting beneath the backsheet of your solar panel array. Not only do these birds mess up your solar panels, but they attract other animals with their scent and noise. The good news is we can prevent pigeon infiltration altogether from the start by simply installing solar mesh that creates a barrier for entry all around the outline of panels.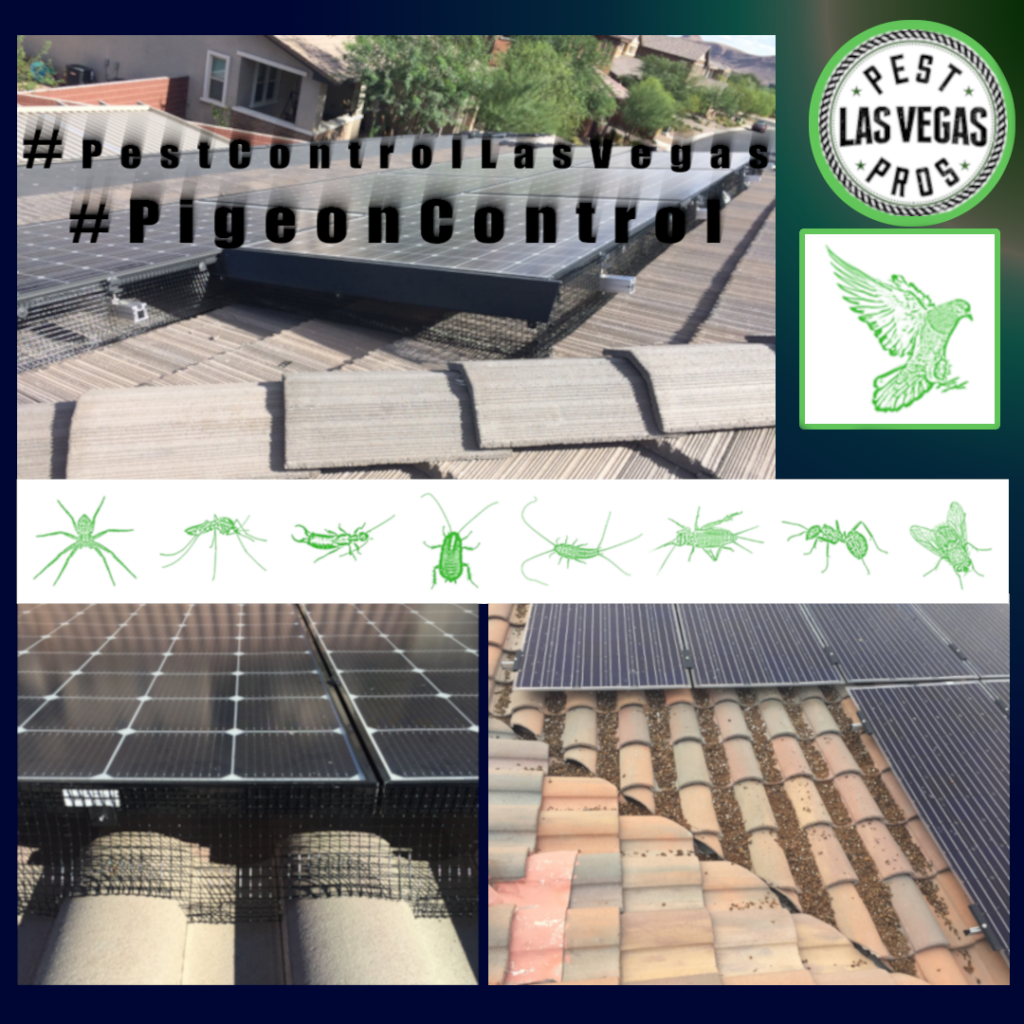 How do I know if I need it?
Solar panels that have yet to install protection against pigeons can expect them to invade. In Las Vegas, solar panels are the birds' sanctuary due to the desert sun. We highly recommend installing solar mesh to guard your system against its dirty and destructive nature. Solar mesh is an affordable and easy way to keep your panels clean and protected against these pesky birds. 
Also, the solar mesh will guard against other animals like squirrels, lizards, and even snakes. Contact us today to learn more about our solar mesh installation services and how we can help you keep your solar panels clean and pigeon-free!
How do I get it?
If you are seeing an increase in pigeon populations around your home or business, it may be time to install some solar mesh. We can prevent and remove pigeons by installing solar mesh to establish an impenetrable barrier. Prevention will keep solar panels clean and functioning at their best. Pest Pros Las Vegas provides affordable solar mesh installation that is long-lasting and does not affect the aesthetics of the panels. Our pigeon control service will prevent, remove and clean residential and commercial properties in Las Vegas and the surrounding areas. Contact us today. We'll be happy to provide consultation and estimate for free.