The Affordable Pest Control Company in Las Vegas
Living in Las Vegas comes with its challenges, including pests. Whether you're a home or business owner, it's crucial to have a reliable pest control company on your side. At Pest Pros, we're committed to providing affordable pest control services that will exterminate pests for good. 
As the temperatures cool down, pests look for a warm place to stay. If you're a home or business owner in Las Vegas, that could mean trouble. Household pests will cause extensive damage and leave you with a big mess and a discouraging fixing-up bill. That's where Pest Pros comes in. We are the affordable pest control company in Las Vegas with over 20 years of experience. We'll take care of your pest problem quickly and efficiently, so you can get back to your life.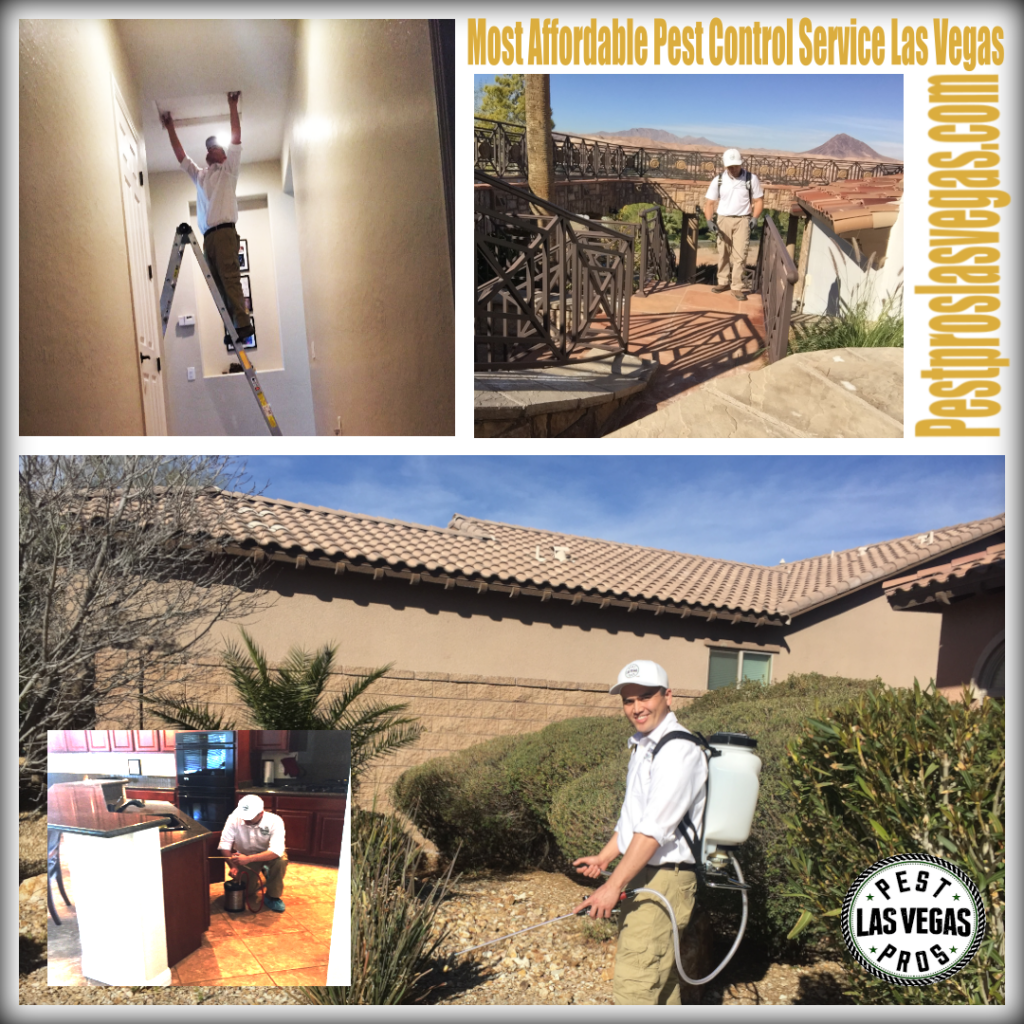 Why are these pests attracted to Las Vegas?
Las Vegas is a popular tourist destination for many reasons. Its climate is appealing to many lifeforms– warm weather, world-famous casinos, and shows, its proximity to the sunny and mountainous terrains of western states. However, many residents don't realize that the city's warm weather and lack of rainfall make it a popular place for pests. Pests like bees, rodents, cockroaches, scorpions, and spiders are drawn to the area by the climate. And the available food and water are plentiful, provided by our gourmet-loving city. That's why it's crucial to have a reliable pest control company like Pest Pros on your side. We know how to deal with these pests, and we have the experience and expertise to help you get rid of them. 
What are some common pests in Las Vegas?
Many pests are in Las Vegas. Some of the most common include scorpions, ants, spiders, bed bugs, cockroaches, rodents, and bees. Of course, the millions of pigeons have a deep appreciation for our architecture, for we provide comfort and safety under our roofs and numerous solar panels. All of these pests can cause damage to your home or business, and some can even be dangerous. It is essential to have a pest control company that you can trust to exterminate these pests for you. Pest Pros is a reliable, affordable pest control company equipped and standing by to help. Our Las Vegas upbringing gives us the edge, for we understand local pests better than big corporate. 
What is the best time of year to get pest control?
The best time to get pest control is during summer and winter. In the summer, pests breed at an astonishing pace. While the offspring is nesting, the parents are more active in their search for sustenance, resulting in sightings that lead to a more accurate assessment of infestations. In the winter, many bugs will die off or migrate. However, many more are likely to sneak inside for warmth. Pest Pros offers affordable pest control in Las Vegas all year round, but these are the two prime seasons when pests are more prevalent.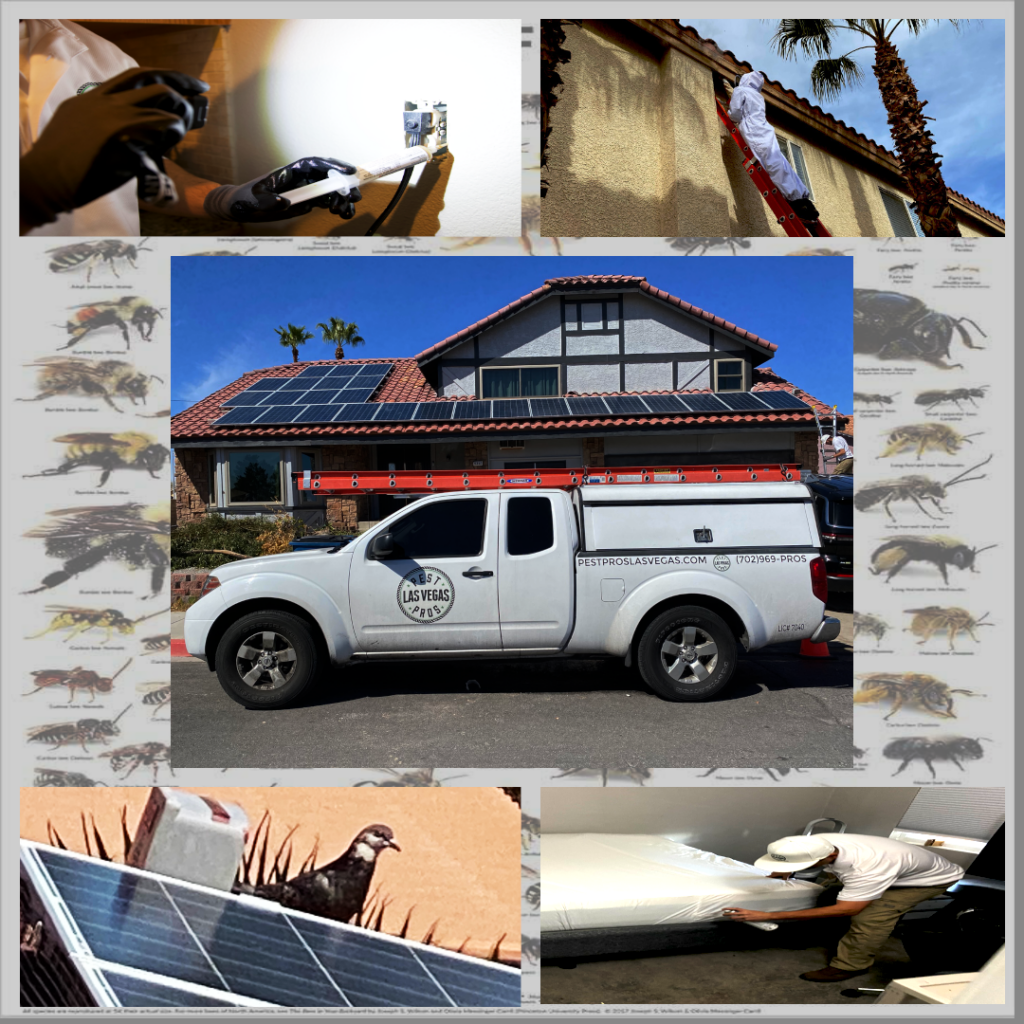 What are some common misconceptions about pest control?
There are many myths out there about pest control. Some people believe that you can leave food scraps out to attract the pests elsewhere or trap them, and they'll vanish. Others think that you can use a store-bought repellent and kill them all. Unfortunately, from-the-shelf and homemade methods are temporary fixes that won't achieve much in the long haul. The bugs will be back within days. Professional extermination service is the best solution because the cost of service versus the damages caused by pests is a saving. Due to this, we recommend regular maintenance to every Las Vegas residence with a property. 
How can I get rid of pests?
It's imperative to call in a professional exterminator for pest treatment. Pest Pros is an affordable pest control company in Las Vegas that will get the job done right. Pest Pros offers services for homes and businesses, even commercial buildings like apartments, hotels, and institutions. All at an affordable price. We also offer a 100% satisfaction guarantee on every service, so you can be sure you're making the best decision for your needs. Check out our Special Offers first, then contact us today.